So anyway I was cruising that awesome thing that none of you have, when I found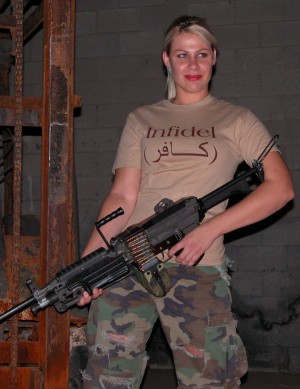 , and I thought it was so awesome I'd share.
What I found so cool wasn't the girl, or the gun (that is a sweet M249 though), but the shirt. I WANT ONE!
Oh hey, I was just hit with an idea for something..... Peace, I'm out!
Was just cruising the extranet (for those that don't know, that's the computer network of the future that connects the internets of Earth, Luna, Mars, and Europa together)...
Current Mood:

envious

Current Music:

Pendulum - Granite